Mothership
Mothership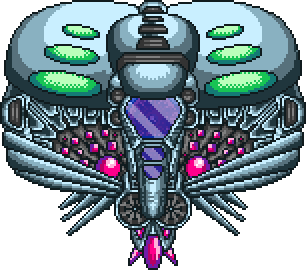 The Mothership is a Hardmode boss.
The Mothership doesn't spawn on its own. The only way to summon it is to use Advanced Circuit at night.
The Mothership flies slowly around the player, shoots beams and shoot orbs.
In its first phase, it can shoot Purple Pulses at players
While in its second phase, it can shoot Cyber RIngs.
This boss must be defeated to battle the Cyber King.

Pre-Hardmode Enemies •
Hardmode Enemies •

Tremode Enemies •
Event Enemies •
Bosses •

Friendly NPCs